NCERT Solutions for Class 12 Psychology PDF Free Download
1 min read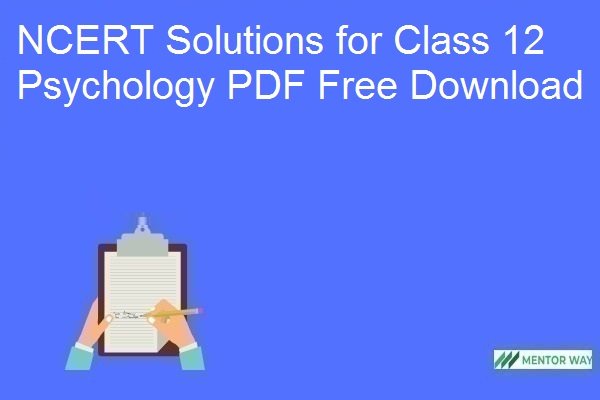 Download the latest and most appropriate NCERT Solutions for class 12 Psychology PDF for free by clicking on the download link given below.
Psychology Class 12 NCERT Solutions PDF – Free Download
Chapter 1 Intelligence And Aptitude
Chapter 2 Self And Personality
Chapter 3 Human Strengths And Meeting Life Challenges
Chapter 4 Psychological Disorders
Chapter 5 Therapeutic Approaches And Counselling
Chapter 6 Attitude And Social Cognition
Chapter 7 Social Influence And Group Processes
Chapter 8 Psychology And Life
Chapter 9 Developing Psychological Skills
Class 12 is the deciding class for your future. The marks obtained in the board exams are counted while taking admissions into graduation colleges after the schools. You have to prepare really hard to clear the CBSE board exam for class 12 with flying colors.
Psychology is a study of human behavior, mental operations, and performance. Psychology also refers to the application of the knowledge of human behavior to treat certain mental illnesses, improve relationships, education, and employment-related issues. Psychology holds a very prominent place in today's world as more and more people require counseling due to increasing stress levels. It has the healing power to cure even the deadliest of mental diseases such as Alzheimer's and Parkinson's disorder.
About Post Author