Top 5 International Honeymoon Destinations
9 min read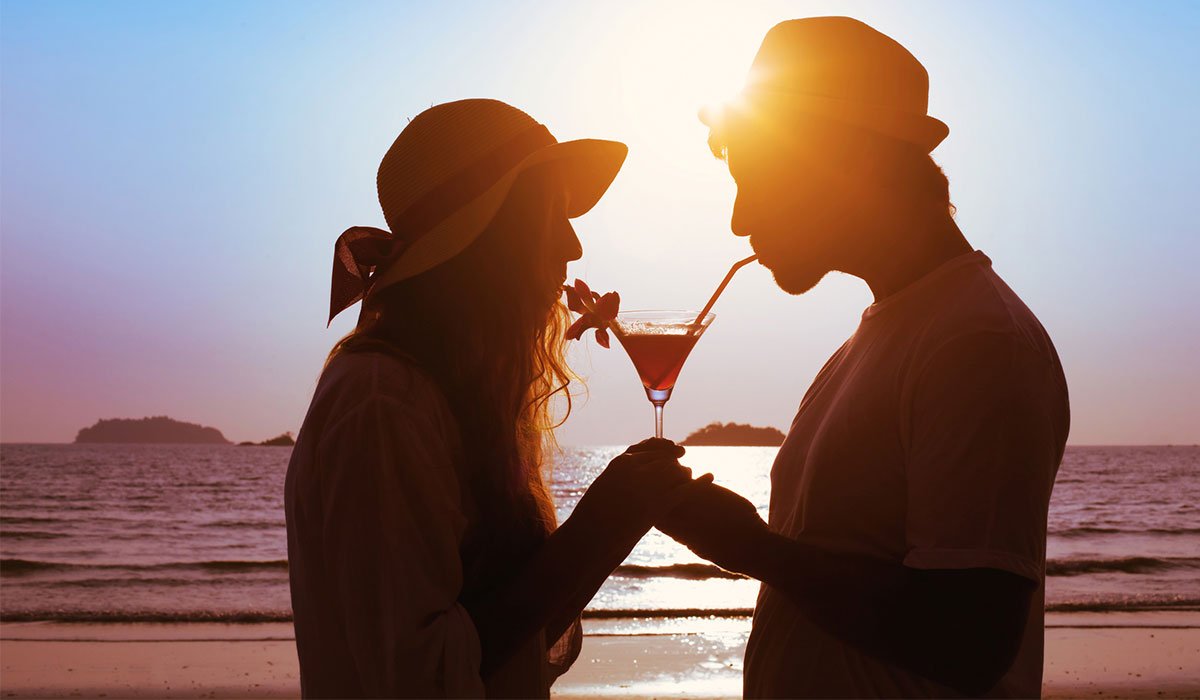 TOP 5 INTERNATIONAL HONEYMOON DESTINATIONS:- After the wedding, the most exciting thing for couples is their honeymoon destination. Newlyweds focus on unique honeymoon destination in the world for a getaway to a place where the word tension won't exist only the thing that matter to them is their partner to give their time and love to them.
The Couple discusses so many things about their honeymoon and sometimes stuck in the best honeymoon destination on a budget. There are so many cheap international honeymoon packages on our website which gives you the perfect luxury to enjoy your honeymoon.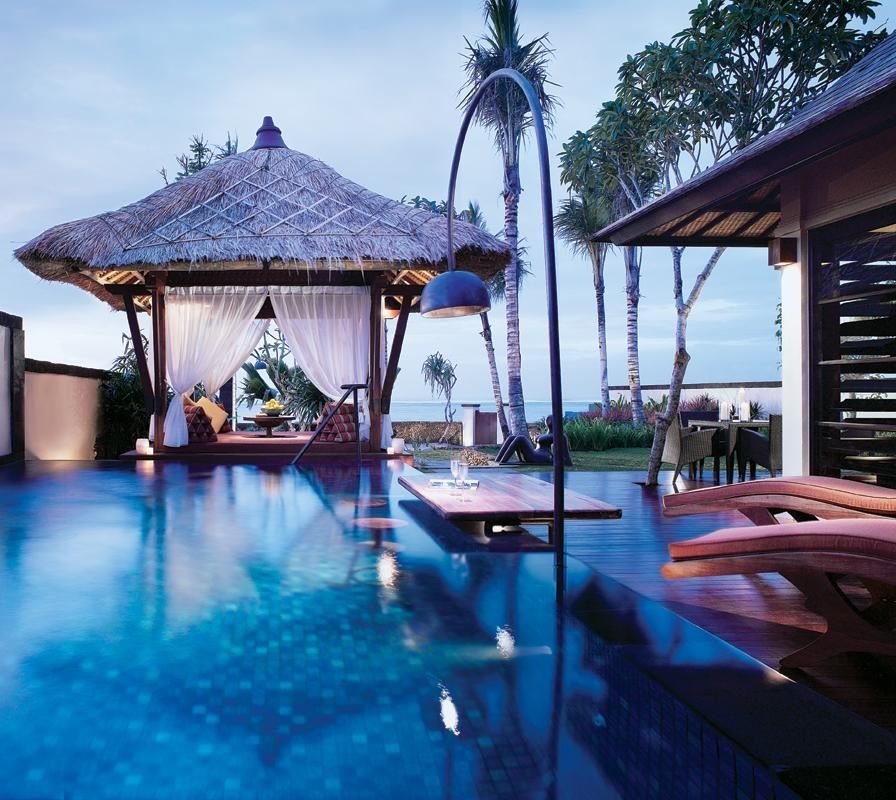 BALI, INDONESIA HONEYMOON PACKAGES
Bali is the most relaxing place with a peaceful environment in at a very affordable price for honeymoon couples. Bali is the place for the couples who love adventure and want to experience exciting activities. There are so many excited, romantic and exotic places in Bali for couples to explore. The Couple should book a right Bali Tour Package for the romantic experience. There are so many luxurious options to the private villa, resorts, hotels with pools to spend some quality time so much to do in Bali holiday package to enjoy.
ATTRACTION OF BALI
Ubud- Ubud is Asia's top spa destination for relaxation of your body. It is the ideal place for massage treatment like acupressure, reflexology, stretching and aromatherapy. You can also visit the monkey forest park near Ubud where hundreds of mischievous long-tailed macaques live there.
Kuta- Kuta the best and most popular beach Bali. The nightlife in Kuta is mind-blowing to experience for countless food options restaurants to nightclubs to soak up your attractions.
Sunset on a cruise- This is something romantic in Bali Packages for honeymoon couples. It is a very attractive and luxurious cruise on Catamaran from the beautiful venue known as Benoa in Bali where land used to perform on a cruise and also play songs on your special demand so that couple can enjoy their evening on the cruise with their partners.
Gitgit Waterfall- Most picturesque cataract in Bali is Gitgit waterfall and the waters are located between Denpasar and Singaraja. There is a pool at the bottom of the waterfall where people used to swim.
Tanjung Benoa- It is the best place of Bali because it serves  various different types of water activities for its visitors. The Couple can enjoy 2o mintuess of water jetpack strapping which will fly up into the sky to a height of 10 meters, you will have a great experience here.
 APPROX PACKAGE COST FOR BALI
Package for Bali is 1.2 to 1.5 lacs per couple for duration of 6 nights and 7 days. Where air fare is INR 40,000 per person roundtrip and land package is INR 50,000 to 1 lac per couple.
BEST TIME TO VISIT BALI
In the month of May, June and September the couple will experience the best from Bali.

MALDIVES BUDGET HONEYMOON TOUR
The Maldives is one of the most delightful places in the World because of its stunning resorts, beguiling beaches and fantastic food. Maldives honeymoon packages give you luxurious accommodation, food, means of entertainment and ultimate transportation. The Maldives is known for its natural beauty of white beaches and clean Blue Ocean.
In Maldives couple will attract with the water villas where honeymoon goes smooth together and staying in water villas give them an unforgettable trip of a lifetime. Maldives has over 75 different private-island resorts with feature water villas and over water bungalows for a perfect honeymoon.
 ATTRACTION OF MALDIVES
Pamper yourselves with massage- There is nothing better than starting your trip with a relaxing massage right on the beach after a tired flight. By enjoy the view of the beach and making your body feel relax and enjoying your own company for a while is the best.
Coco Badu- It is famous for snorkelling underwater just outside your villa and get an experience of diving underwater and check out the colorful marine life in water.
Island Hopping- Maldives has more than a hundred islands, so visiting all these islands is impossible for couples so try to visit as many as you can visit to make your trip romantic and explore for something new.
Whale submarine Maldives- Many resorts in Maldives have private submarines for the guests and take those undersea trips regularly and if any of the resort won't able to provide it you can book a trip with whale submarine Maldives, which is located in Male.
Ithaa undersea Restaurant- It is the most stunning places for couples to take their meal underwater dining. Ithaa is Worlds first all glass undersea restaurant for tourist which is located in Conrad Maldives Rangali Island.
APPROX PACKAGE COST OF MALDIVES
Package for Maldives is 1.2 to 2.5 lacs per couple for duration of 6 nights and 7 days. Where air fare is INR 25,000 per person roundtrip and land package is INR 70,000 to 2.5 lacs per couple.
BEST TIME TO VISIT MALDIVES
In the month between November to April the best time to visit Maldives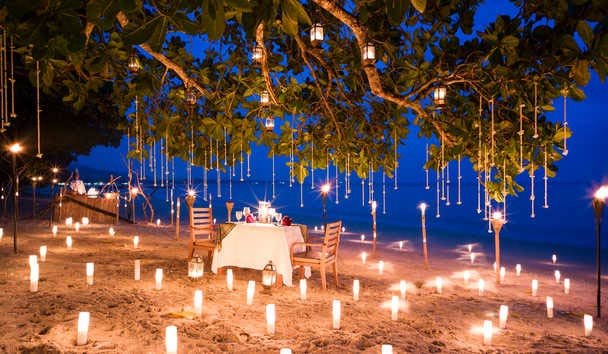 MAURITIUS HONEYMOON TOUR PACKAGES
The best Africa Honeymoon destination is Mauritius. It is located in the middle of the turquoise Indian Ocean. On the blissful volcanic island of Mauritius, you will find the sun-kissed beaches, cobalt blue lagoons and a hotchpotch of English, Creole and European cuisine.
Mauritius is rightly famed for its crystal water, powder white sand beaches and luxury resorts and there are so many attractive things in Mauritius.
ATTRACTION OF MAURITIUS
Beach Hopping- For couples Mauritius is the best honeymoon destination in Africa and it is incomplete without a mid-night candle light dinner with your love on one of the endless white sand beaches of Mauritius. The most beautiful beaches of Mauritius are Grand Bay, Pereybere, Belle Hare and Blue Bag for couples.
Charmarel Village- It is home to the seven colored earth. Chamarel village is located in South Mauritius and famous attraction for honeymoon couples. This place is famous for its colourful surface with a mix of purples, yellows, oranges and reds.
Pamplemousses Botanical Garden- This garden is famous for its lush greenery for visitors. Newlyweds can spend their quality time at the Mauritius National Botanical Garden and it was established by its French governor around 300 years ago.
Skydives Mauritius- If a couple love to do adventure so must try skydiving in Mauritius. It will give you a thrill experience in Mauritius air, to dive jump from the plane in the sky and see the turquoise water and lush greenery from the top. Mauritius looks stunning from the top and give you thrill experience on your honeymoon.
Grand Bassin- Grand Bassin is the famous places for Hindus. It is a lake high in the mountains around 1800 feet above from the sea and gives a delightful view and it is a Hindu place on the island of Mauritius. This place is a temple of Lord Shiva and there is a statue of Shiva which in 108 foot long and created in 2007.
APPROX PACKAGE COST FOR MAURITIUS
Package for Mauritius is 1.2 to 1.5 lacs per couple for duration of 6 nights and 7 days. Where air fare is INR 45,000 per person roundtrip and land package is INR 50,000 to 1.5 lacs per couple.
BEST TIME TO VISIT MAURITIUS
In the month of April to June and September to December couple will experience the best from Mauritius.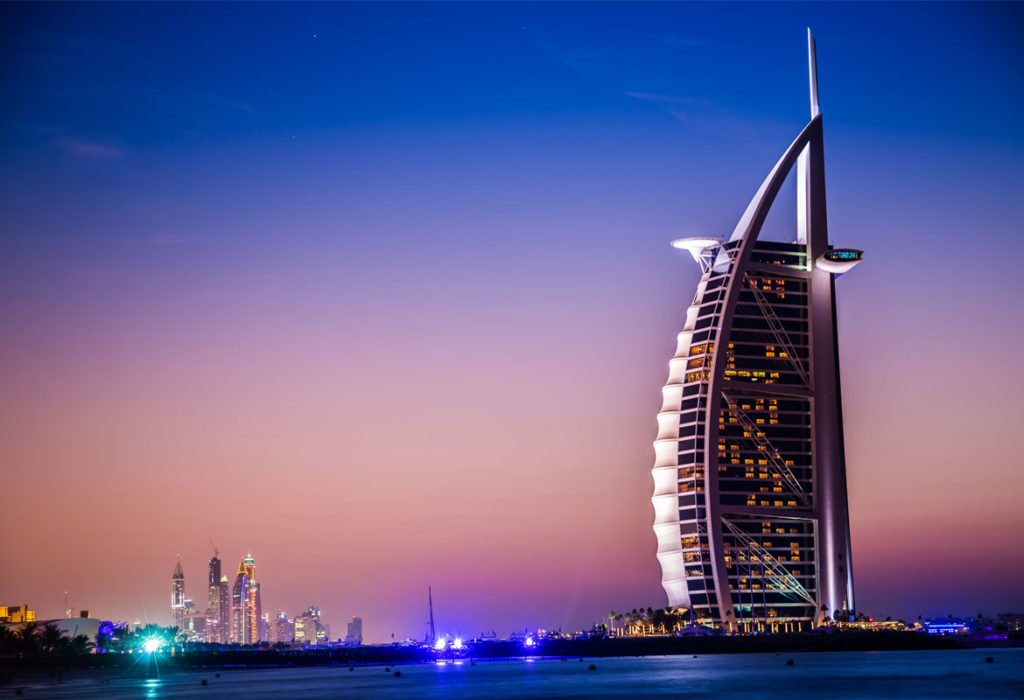 DUBAI HONEYMOON PACKAGES ON BUDGET
Dubai is famous for its bold architecture worldwide; it is one of the world's most modern and luxurious cities which provide something to everyone. Dubai is a city full of glamour and one of the best things about is Dubai Mall, everyone loves shopping and Dubai Mall is best.
Dubai is a city that knows how to impress its tourists. Dubai has a world's tallest building The Burj Khalifa and there are various things to do from dining to bashing, skydiving to skiing, safari to shopping. Best Honeymoon place outside India for couples undoubtedly that is Dubai.
ATTRACTION OF DUBAI
Burj Khalifa- One of the main Dubai tourist attractions is the tallest Burj Khalifa tourist used to come Dubai firstly just to visit Burj Khalifa and witness the stunning and shinning view of Dubai from the top of Burj Khalifa. It's a jaw-dropping view from the top of thewhole world's tallest building.
Dubai Malls- The mall has a lot of different things to see and to shop. You should have enough time to actually explore the different stores in the mall and choose whichever suits you to explore and to buy. Only then you will get to know the best thing to buy in Dubai by exploring such stores.
Dubai Miracle Garden– Dubai Miracle Garden has a unique and very pretty colorful infrastructure that is very eye-catchy for the honeymoon couples in Dubai. Make sure to visit such a garden of Dubai in the morning to catch the gorgeous view with your love.
Desert Safari- Dubai Desert Safari is very famous amongst its visitors because Dubai has a piece of sand until it was turned into a city with its bold architecture and modern city and Dubai sand is a striking stretch which offers endless fun and sports of the desert. The Couple used to do desert safari to gain some experience.
Dubai Beach- Beaches of Dubai give a wonderful nightlife experience and water sports, night clubs on beaches gives a kick to life and relaxation from stress. The best Dubai Beaches are Sunset Beach, Kite beach, La Mer Beach, the beach at JRB, black riva beach club are must go beaches of Dubai.
APPROX PACKAGE COST FOR DUBAI
Package for Dubai is 1 to 1.5 lacs per couple for duration of 6 nights and 7 days. Where air fare is INR 25,000 per person roundtrip and land package is INR 50,000 to 1.5 lacs per couple.
BEST TIME TO VISIT DUBAI
In the month of November to February couple will experience the best from Dubai.

AMAZING SINGAPORE HONEYMOON TOUR PACKAGES
Singapore is a tiny island of Southern Asia and it is a fabulous place for Honeymoon couples in Singapore. Singapore is the smallest nation by land area that is why it's very easy to travel and generally safe for the couples to explore and to roam Singapore.
Singapore is a luxurious metropolitan city and it is become one of the world's most prosperous countries. Singapore is a tourist friendly place where everyone speaks the proper English language and it is more expensive than its neighboring countries in Southern Asia but Singapore serves the best to its tourists.
ATTRACTION OF SINGAPORE
Night Safari- Singapore night safari is an attraction of this city. Don't miss the night show of animals. The tour of Safari is very adventures and worth watching the Jungle safari.
Night Safari is a home of 2500 animals of over 130 species, it spans across 35 hectares of forests out there.
Merlion Park– Merlion Park is easily the most popular attraction on the whole island of Singapore. The statue stand 8.7 meter tall and has a fountain of water into the bay. Merlion Statue is a half fish and half lion stone carving statue.
Universal Studios- Universal Studio is the super popular Hollywood movies theme park. The Universal Studio theme park is a feature 28 rides, shows and attraction in seven themed zones for adventure and experience too fun and to create memories. This theme park is opened in 2010.
APPROX PACKAGE COST FOR SINGAPORE
Package for Singapore is 1.2 to 1.5 lacs per couple for duration of 6 nights and 7 days. Where air fare is INR 30,000 per person roundtrip and land package is INR 70,000 to 1.5 lacs per couple.
BEST TIME TO VISIT SINGAPORE
In the month of August to October couple will experience the best from Singapore.
For More Information:-
Visit:- www.mastitripglobal.com 
Call Us:-  +91-8470026101
Mail Us:- sales@mastitripglobal.com
About Post Author