Understanding Bipasha's Heartfelt Journey: A Mother's Pain for Daughter Devi
6 min read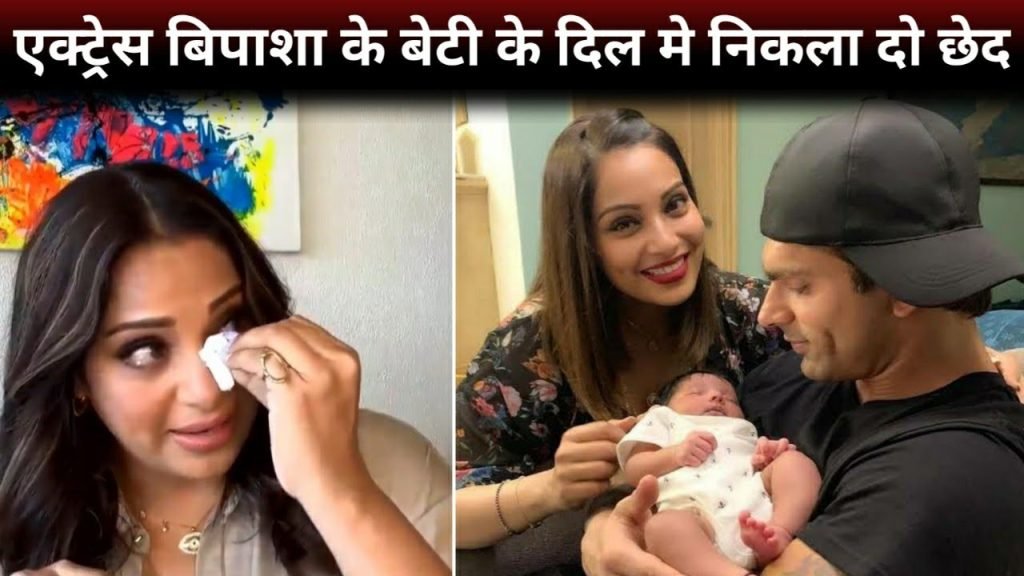 Title: Unveiling Bipasha's Heartfelt Journey: A Mother's Pain for Daughter DeviIntroduction:In the realm of a mother's love, emotions run deeper than any ocean and resilience becomes an indomitable force. Today, we shed light on Bipasha's heart-wrenching journey as she navigates the turbulent waters of adversity to protect her daughter Devi—the beacon of her existence. Join us in this poignant exploration as we delve deep into the profound pain, unconditional strength, and unyielding determination that characterize a mother's love like no other. Brace yourself to be moved by a tale that transcends boundaries – one where every heartbeat echoes with sorrow but also whispers hope amidst darkness.
Introduction: Bipasha's Painful Journey with Her Daughter Devi
Bipasha's daughter, Devi, was born with a rare condition called congenital diaphragmatic hernia (CDH). This condition caused one of her lungs to be smaller than the other and her stomach to protrude into her chest. Bipasha and her husband, Karan, were told that Devi would need surgery to correct the problem.
The surgery was successful, but Devi developed complications afterwards and had to be put back on a ventilator. Bipasha and Karan were by her side every step of the way, but watching their daughter suffer was incredibly difficult.
After a long battle, Devi finally recovered and is now healthy and happy. However, the experience left a deep mark on Bipasha and she has since become an advocate for CDH awareness. She hopes that by sharing her story, she can help other families who are going through similar experiences.
Since birth, Devi has had congenital heart disease and has undergone multiple surgeries. Her first surgery was when she was just five days old. She has had two more open-heart surgeries, one when she was six months old and another when she was four years old. In between these surgeries, she also had a pacemaker implanted.
Devi's health condition is something that her mother, Bipasha Basu, has been very vocal about. In an interview with Times of India, Bipasha said, "I remember the first time I saw my daughter after her surgery. She was on a ventilator and had tubes all over her tiny body. It broke my heart into a million pieces."
Bipasha has been very open about her journey as a mother of a child with special needs. In an interview with Hindustan Times, she said, "It's been extremely tough… There are good days and bad days. As parents, we can only pray and hope for the best."
Despite all the challenges, Bipasha remains positive and hopeful for Devi's future. She told NDTV, "I have seen her fight so many times…She is our little warrior."
Bipasha's Entourage and Motivated Support System throughout Devi's Surgery
Bipasha's Entourage and Motivated Support System throughout Devi's Surgery
Bipasha Basu was accompanied by her husband, Karan Singh Grover, mother Ayesha, sister Bidisha and close friends during her daughter Devi's surgery. The actress took to social media to share a few pictures of the surgery day.
"Devi had a small surgery today. She is absolutely fine now and resting. I want to thank my amazing support system for being there with me every step of the way," Bipasha captioned the post.
In the first picture, Bipasha is seen holding Devi in her arms while everyone else surrounds them with love and prayers. The second picture shows the mother-daughter duo smiling at each other after the successful surgery.
The third photograph has Bipasha hugging Karan tightly as they both look at Devi who is sleeping peacefully in her hospital cot. The fourth frame has everyone surrounding Devi as she rests post-surgery. Bipasha even thanked the doctors and nurses who took care of Devi during this difficult time.
Struggles in Finding the Right Expertise for Devi
As a mother, Bipasha Basu has been through a lot when it comes to her daughter Devi. She has struggled to find the right expertise for Devi, as she was born with a hole in her heart. Bipasha has gone through many hurdles and has fought for her daughter's life from the very beginning.
Bipasha has said that it was very difficult to find the right doctors and get the right treatment for her daughter. She had to go through a lot of trial and error before she finally found the perfect team of doctors who could help Devi. Bipasha also had to manage Devi's health and education at the same time, which was not an easy task.
Bipasha says that she is grateful for all the support she has received from her family and friends during this journey. She is also thankful to the doctors who have helped her daughter survive and thrive despite all the challenges.
Experiences of Pursuing Financial Assistance
Bipasha Basu's daughter, Devi, was diagnosed with congenital heart disease (CHD) soon after she was born. Because of this, Bipasha and her husband Karan Singh Grover have had to deal with the financial burden of Devi's medical treatment. In an interview with Vogue, Bipasha spoke about the Mother's Pain they've faced in trying to get financial assistance for Devi's treatment:
"We've had a lot of trouble getting support from the government or any other institutions for Devi's surgery. Even when we did manage to get some help, it was never enough. We had to start a fundraiser to be able to cover the costs of her surgery."
Bipasha also spoke about how difficult it is to see her daughter suffer and not be able to do anything about it:
"It's been really tough seeing Devi go through all this. She's just a baby and she doesn't deserve any of this. As parents, all we want is for our children to be healthy and happy, but sometimes life doesn't go the way we want it to."
Despite the challenges, Bipasha remains hopeful for her daughter's future and is grateful for the support they've received from family and friends:
"We are so thankful for all the love and support we've received from our loved ones. It really does make a difference when you know you're
Mother's Pain Weight of Unfavorable Outcome at Various Points of Treatment
No mother wants to see her child suffer, but when illness strikes, it can be hard to watch your little one go through treatment with no guarantee of a cure. Bipasha's daughter, Devi, was diagnosed with leukemia at just two years old. The emotional weight of an unfavorable outcome was something Bipasha had to face every day as her daughter went through treatment.
"There were so many days I would just sit and cry, not knowing if Devi was going to make it," Bipasha recalls. "It was the hardest thing I've ever gone through."
Thankfully, Devi is now in remission and doing well. But for mothers like Bipasha who live with the daily fear that their child may not make it, the emotional weight of an unfavorable outcome is always present.
Inspiring Takeaways from Bipasha's Journey with Devi
Bipasha's journey with Devi has been an inspiring one. Here are some of the takeaways from her story:
1. The power of love and hope: Bipasha has shown us that no matter how dark and difficult life may seem, love and hope can always help us find our way back to the light.
2. The strength of a mother's love: Bipasha's journey shows us the immense strength and power of a Mother's Pain. No matter what happens in life, a mother will always stand by her child and fight for them.
3. The importance of family: Throughout her journey, Bipasha has emphasized the importance of family. She has shown us that no matter what happens, our family will always be there for us, supporting us through everything.
4. Never give up: Bipasha's story is proof that no matter how hard life gets, we should never give up on ourselves or our dreams.
About Post Author