What is a Reflexology Foot Massage?
2 min read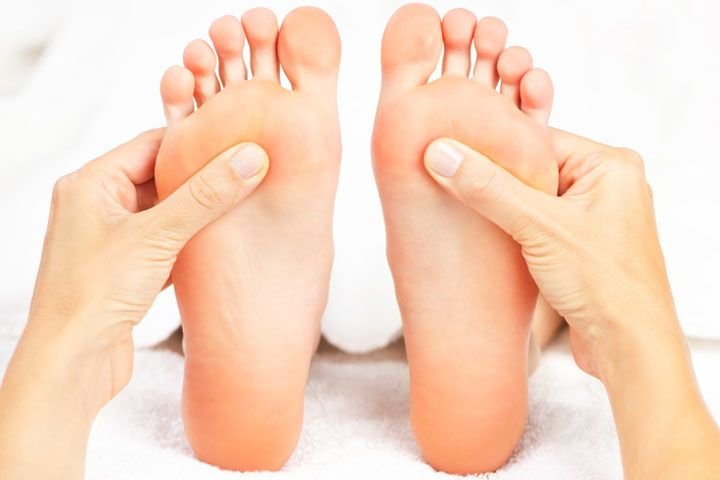 You deserve nothing but the best, sign up for a Reflexology session
Reflexology Foot Massage:- Any experience at the wellness spa is well worth repeating.  The silence beautifully looms and takes you to a state of nothingness. This zone is blissful, where you truly meet yourself. Given the hectic lifestyles, we lead, and the thoughts which we continuously harbour, the time spent at the spa rejuvenates us like none other. A great way to begin this would be by booking a Reflexology session.
Hand pressure is given at varying degrees to the foot, hands and ear lobes by a certified reflexologist.  It is believed that these 3 body parts are connected internally and applied pressure through reflexology can result in a range of health benefits
The Science behind Reflexology
The Chinese invented this fine technique of restoring vital energy to the average person and preventing a host of illnesses. They believe that every person is born with vigour and energy, in fact, research suggests our sedentary lifestyle is the root cause of all diseases.
Reflexologists consider Hands, Feet, and Ears as maps to comprehend vital pressure points corresponding to different body parts. They apply this knowledge in order to reach the pained area in the human body.
The human touch which we so often lack in the digital age is reversed during the session, soothing physical and mental pains alike.  Our central nervous system reacts to external factors, including touch; hence the touch of a therapist can soothe pains and reduce stress.
Our brain is driven towards problems that are inherent and experienced subjectively. It is believed the soothing touch by a reflexologist can relax and calm the whole body and lend a new perspective to the receiver.
What are the health benefits of Reflexology
foot massage

?

The massage serves as an instant mood booster and stress buster thus improving the overall wellbeing of the person. It helps one to cope well with their emotions, introspect and feel empowered with the magical human touch

Additionally, it addresses serious illnesses like:
Boost Fertility
Boost Immunity
Cure colds and sinus
Restore hormonal balance
Aid Digestion
Provide Neuropathy to damaged nerves that weaken hands and feet
Help in symptoms related to backaches and arthritis.
Heal Foot Injuries
Reflexology as a medical treatment
Reflexology alone can only reduce some symptoms in patients, not fully cure it. It is recommended as a supplementary therapy to medical treatment.  Reflexology works efficiently in patients suffering from mental disorders.
Indulge in a therapeutic 30 mins or 60 mins reflexology session along with the personalized treatment plan through the one on one consultation provided at the centre.
You have one body for the entire lifetime, nourish it well with a mindful diet, regular exercise and rest in the form of your next spa session.
About Post Author