Reimagined Wallpaper : New Way To Style Home Walls
3 min read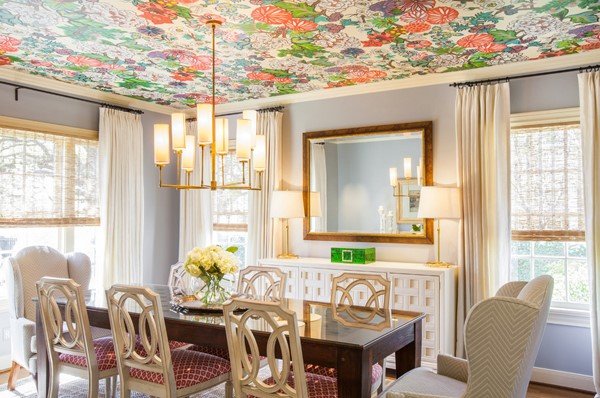 Reimagined Wallpaper: New Way To Style Home Walls:- Wallpaper has evolved dramatically over the years. The Renaissance in Europe marks the beginning of decorative wall coverings. The social elite would hand large tapestries to add interest and insulation to the interior of the room.
It was soon after that these large tapestries turned into rolls of paper applied to the walls. It has adorned homes since colonial times. In recent years, wallpaper comes in a variety of colors and patterns that can fit any style and space of the home.
It has not only evolved in style, but also in usage. Wallpaper is not only just for walls anymore. Many creative homeowners use wallpaper on shelves, doors, cabinets, stairs, lamps and any other item or place that needs a bit of flair.
The main challenge that designers face is deciding where exactly to apply wallpaper. The proper application in just the right areas can have amazing, freshening effects to a drab wall. Designs come in an endless array of colors, patterns, and combinations.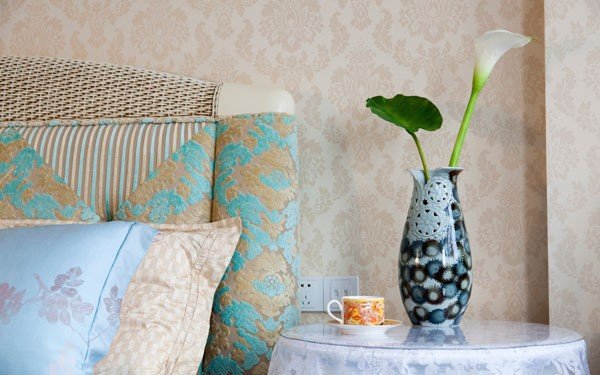 There are several different types of wallpaper: Vinyl, Vinyl coated, Paper, Embossed, Flocked, Fabric, Grass and Burlap, Metallic. Once it is decided which type of wallpaper would be perfect for your home space, it is time to adhere it to the wall.
Installing wallpaper is not much difficult than painting and is easier to clean up when the job is finished. While wall color encourages mood, designer wallpaper design does this and a bit more. Visually, it offers a direction towards a particular style.
A damask print perfectly denotes a traditional bedroom just as a honeycomb one does for a contemporary dining room for a global style living room.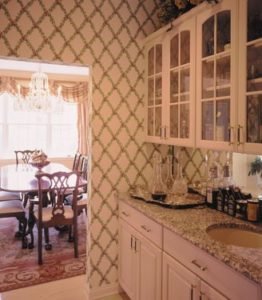 Without having to invest in expensive art or lighting, designer wallpaper is a great way to enhance a room design with a few dramatic designs. Doors can also be looked as surfaces with covering potential. Being creative by using wallpaper on door panels for a varied look gives added touch of glamour.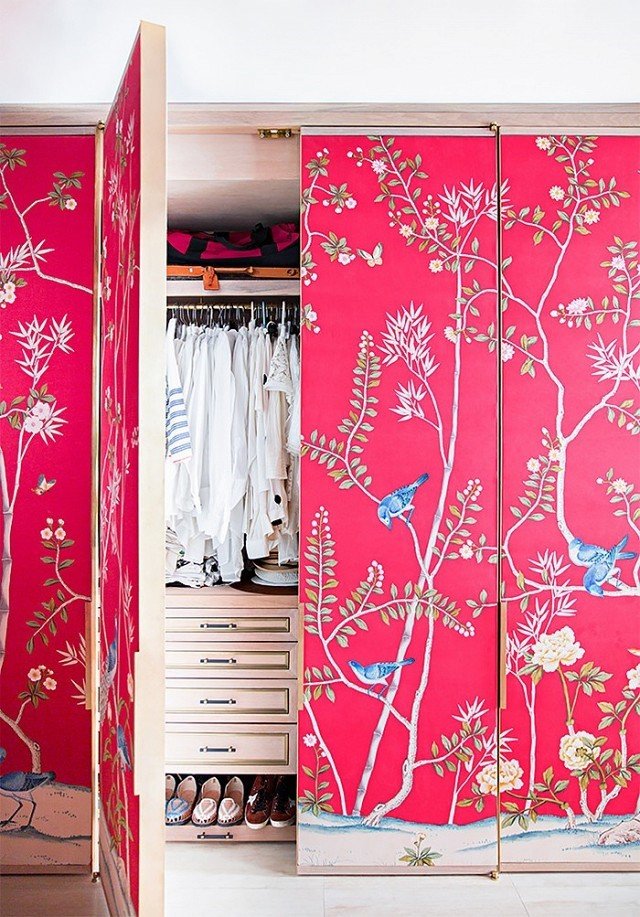 Adding an element of nature is not limited to placing a lovely fig leaf tree in the corner. Floral prints can evoke a colorful spring garden in the living room while a verdant fern pattern gives the home office a sense of calm. Accent walls play a key role in enhancing a room design.
Offer another layer of color and pattern wallpaper on a prominent wall, a niche, or chimney wall for added interest. Textured wallpaper goes above and beyond with another design element added. Wallpapering the 5th wall, the ceiling, can be just the thing to completely change the feel of a space.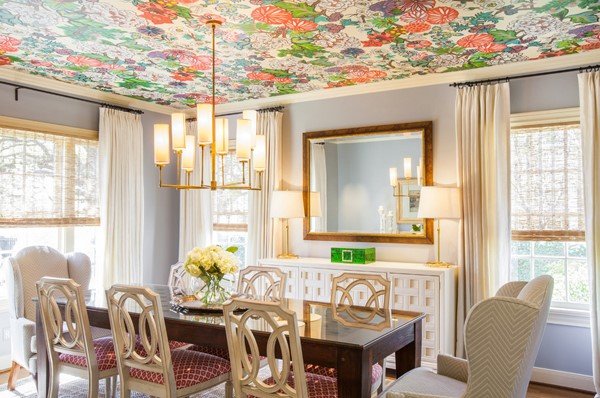 Designer wallpaper itself can act as a work of art. Whether covering an entire wall or framed in pieces, this is a way to infuse a room design with decorative beauty. Bark-like textured wallpaper will help bring a room design to life.
Although some belief wallpaper to be stale and old, a newly wallpapered space can add flair and style to a boring room. Many papers also serve as a protectant to the wall in high traffic areas.
The final advantage of wallpaper is that it easily maintains its good looks for ten to fifteen years. So sit back, relax and enjoy your newly styled walls.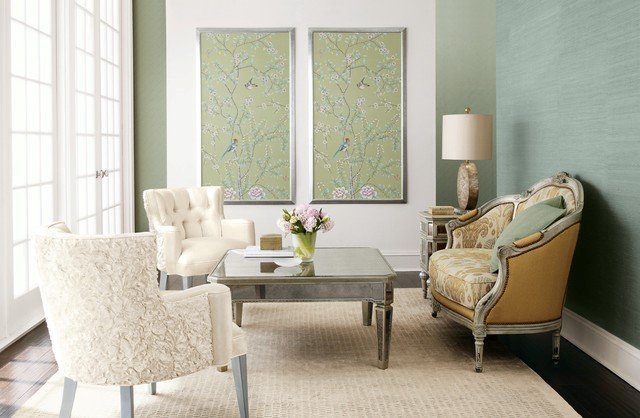 About Post Author